Gold Sponsors
Camurus
Camurus is a Swedish research-based pharmaceutical company with more than 25 years of innovation and leadership in lipid-based drug delivery technologies. For the development of new product candidates, Camurus utilises its own patented FluidCrystal® drug delivery technologies. New proprietary medicines with improved properties and better treatment outcomes are developed by combining these technologies with established and regulatory approved active ingredients. Camurus' development pipeline contains product candidates that address conditions with distinct and important medical needs, such as cancer, endocrine disorders, metabolic disorders, opioid dependence and chronic pain.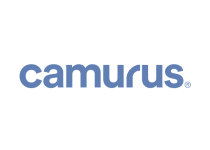 Silver Sponsors
Gilead
Gilead Sciences, Inc. is a research-based biopharmaceutical company that discovers, develops and commercializes innovative medicines in areas of unmet medical need. The company strives to transform and simplify care for people with life-threatening illnesses around the world. Gilead has operations in more than 35 countries worldwide, with headquarters in Foster City, California.

Other Supporters
Accord Healthcare
Accord Healthcare is one of the fastest growing generic and biosimilar pharmaceutical companies in Europe and has one of the largest market footprints of any European generic company. It is this size and broad global footprint that enables Accord to manufacture and deliver vital, affordable medicines to patients and healthcare providers in over 85 countries around the world. The company's rapidly expanding product portfolio now comprises over 8,500 approved products spanning critical therapeutic fields such as psychiatry, oncology, cardiology, neurology, diabetes, pain management and gastroenterology.