The 19th annual 'Improving Outcomes in the Treatment of Opioid Dependence' (IOTOD) meeting took place as a virtual event on the 26th-27th April 2021 with an on-demand viewing period of 30 days until 27th May.
The 2021 IOTOD faculty led an engaging day meeting, featuring international field experts speaking on multiple and emerging topics, such as: opioid analgesic dependence, opioid substitution therapy, reaching all opioid-dependent patients in the COVID-era, the experience so far with long-acting buprenorphine formulations from the patients perspectives, and optimising best approaches to address viral hepatitis in PWIDs
Faculty
The IOTOD conference partners with internationally-renowned faculty from a variety of backgrounds and specialities.
The faculty includes experts in treatment challenges faced in the COVID-era, opioid analgesia dependence, optimising virology care and much more.
The 2021 IOTOD conference is supported by the following companies:
Gold Sponsors
Camurus
Camurus is a Swedish research-based pharmaceutical company with more than 25 years of innovation and leadership in lipid-based drug delivery technologies. For the development of new product candidates, Camurus utilises its own patented FluidCrystal® drug delivery technologies. New proprietary medicines with improved properties and better treatment outcomes are developed by combining these technologies with established and regulatory approved active ingredients. Camurus' development pipeline contains product candidates that address conditions with distinct and important medical needs, such as cancer, endocrine disorders, metabolic disorders, opioid dependence and chronic pain.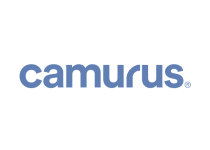 AbbVie
AbbVie is a global, research-driven biopharmaceutical company committed to developing innovative advanced therapies for some of the world's most complex and critical conditions. The company's mission is to use its expertise, dedicated people and unique approach to innovation to markedly improve treatments across four primary therapeutic areas: immunology, oncology, virology and neuroscience. In more than 75 countries, AbbVie employees are working every day to advance health solutions for people around the world.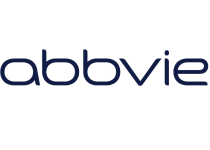 Other Supporters
Indivior
Indivior is a global pharmaceutical company working to change patients' lives by developing medicines to treat addiction and serious mental illnesses.
The medications Indivior provides play an essential role in treating opioid use disorder and addressing the opioid crisis.
Patient needs inspire us.
At the heart of Indivior is an unwavering commitment to support the patient journey to treatment and recovery, enable access to effective treatment, and provide education, new scientific understanding, and knowledge to the treatment community.
From the beginning, we have worked hard to destigmatize opioid use disorder by advocating that opioid use disorder to be recognized as a treatable medical condition, and not a moral failing.
We have an unrivaled track record for developing innovative medicines to treat opioid addiction.
Our Vision is that all patients around the world will have access to evidence-based treatment for the chronic conditions and co-occurring disorders of addiction.

Accord Healthcare
Accord Healthcare is one of the fastest growing generic and biosimilar pharmaceutical companies in Europe and has one of the largest market footprints of any European generic company. It is this size and broad global footprint that enables Accord to manufacture and deliver vital, affordable medicines to patients and healthcare providers in over 85 countries around the world. The company's rapidly expanding product portfolio now comprises over 8,500 approved products spanning critical therapeutic fields such as psychiatry, oncology, cardiology, neurology, diabetes, pain management and gastroenterology.