We are seeking funding for the IOTOD 2023 conference, if you are interested please contact [email protected].
The 2023 IOTOD conference is supported by the following companies.
Silver Sponsors
Camurus
Camurus is an international science-led biopharmaceutical company committed to developing and commercializing innovative medicines for the treatment of severe and chronic conditions. New medicinal products with best-in-class potential are conceived based on the company's proprietary FluidCrystal® drug delivery technologies and its extensive R&D expertise. Camurus' clinical pipeline includes products for the treatment of opioid dependence and pain, endocrine diseases and cancer and supportive care.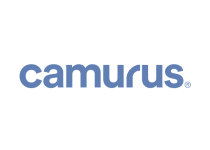 Other Sponsors
Indivior
Indivior is a global pharmaceutical company working to help change patients' lives by developing medicines to treat addiction and serious mental illnesses. Our vision is that the millions of people across the globe, suffering from substance use disorders and serious mental illnesses, will have access to evidence-based treatment to change lives. Indivior is dedicated to transforming addiction from a global human crisis to a recognized and treated chronic disease. Building on its global portfolio of opioid dependence treatments, Indivior has a pipeline of product candidates designed to both expand on its heritage in this category and address other chronic conditions and co-occurring disorders of addiction. Indivior employs more than 800 individuals globally and its portfolio of products is available in over 40 countries worldwide. Visit www.indivior.com to learn more.