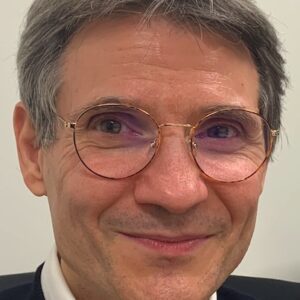 Head of the Department of Addictions, University Hospital of Grenoble
Grenoble, France
Biography
Maurice Dematteis MD, PhD is a neurologist and Professor of Addictions and Pharmacology. Professor Dematteis is the Head of the Department of Addictions at the University Hospital of Grenoble, which includes an addiction treatment support and prevention centre (CSAPA) and a methadone treatment center. He is also Assessor of the Dean for Medical Studies at the Grenoble Faculty of Medicine, Joseph Fourier University.
Disclosures
Honoraria for speaking at conferences on the topic of addiction by Reckitt Benckiser Pharmaceuticals, Bouchara Recordati, Merck-Serono and Lundbeck Laboratories. Except for some presentations with Lundbeck, none of the presentations presented were in promotion of pharmaceutical drugs.
Travel reimbursement for meetings and honoraria for consultancy by Reckitt Benckiser Pharmaceuticals, Lundbeck Laboratory and D&A Pharma
Honoraria and travel reimbursement for serving on the following opioid treatment programs which are supported by an educational grant from Reckitt Benckiser Pharmaceuticals:
– QPCN (Quality Patient Care Network), an educational initiative for improving the care of opioid-dependent people in Europe;
– IOTOD (Improving on Outcomes in the Treatment of Opioid Dependence);
– OPEN (Opioid Painkiller Dependence Education Nexus).
Multicenter investigational drug studies with Ethypharm laboratory.