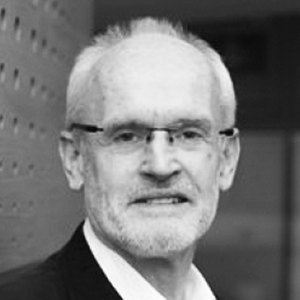 Director, National Addiction Centre, King's College London
London, UK
Biography
Professor John Strang is Director of the National Addiction Centre and Head of the Addictions Department at King's College London.  An addictions psychiatrist for over 30 years, he has published over 400 scientific papers in the field.  Professor Strang's  co-edited books include 'Addiction Research Methods' and 'Drug Policy and the Public Good'. He has been at the forefront of charting the strange clusterings of heroin overdose deaths, and has identified untapped potential for overdose  resuscitation interventions by family and friends, to  prevent deaths while awaiting ambulance. He recently chaired the expert group producing 'Medications and Recovery (2012)'.
Disclosures
Leads the Addictions academic activity of the Institute of Psychiatry, Kings College London, which includes conduct of diverse research studies and provision of educational activity in the Addictions; and also holds an honorary appointment at, and is in a leadership position for, the Addictions clinical activity of the South London & Maudsley (SLaM) NHS Foundation Trust, which provides treatments in the drug, alcohol and smoking cessation fields.
Received project grant support and/or honoraria and/or consultancy payments from Department of Health, NTA (National Treatment Agency), PHE (Public Health England), Home Office, NICE (National Institute for Health and Clinical Excellence), and EMCDDA (European Monitoring Centre for Drugs and Drug Addiction) as well as research grants from (last 3 years) NIHR (National Institute on Health Research), MRC (Medical Research Council) and Pilgrim Trust.
Worked with WHO (World Health Organization), UNODC (United Nations Office for Drug Control), EMCDDA and with other international government agencies.
Received research grant support and/or payment of honoraria, consultancy payments and/or travelling and/or accommodation and/or conference expenses from pharmaceutical companies (including, past 3 years, Martindale, Reckitt Benckiser Pharmaceuticals, Lundbeck, MundiPharma, Alkermes, Rusan/iGen and also discussions with Fidelity International and Titan) concerning medicinal products potentially applicable in the treatment of addictions and related problems and has argued for the development of improved formulations.
Works closely with the charity Action on Addiction, and also with the J Paul Getty Charitable Trust (JPGT) and the Pilgrim Trust, and has received grant support from them.
Previous close links with charitable funded providers, including Lifeline (Manchester), Phoenix House, KCA UK (Kent Council on Addictions), and Clouds (Action on Addiction).
Works (or has recently worked) with various drug policy organisations and advisory bodies including the UK Drug Policy Commission (UKDPC), the Society for the Study of Addiction (SSA), and the European Monitoring Centre for Drugs and Drug Addiction (EMCDDA).