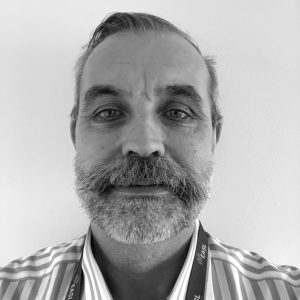 Consultant Hepatologist, St. Mary's and Hammersmith Hospitals, and Professor of Practice (Viral Hepatitis), Imperial College London
London, UK
Biography
Ashley Brown is a Consultant Hepatologist at St. Mary's and Hammersmith Hospitals in London and Professor of Practice (Viral Hepatitis) at Imperial College London.
He graduated in Medicine at the University of Liverpool in 1988 and undertook postgraduate training on the Regional Liver Unit in Newcastle-upon-Tyne. Following completion of his training, he spent a period as a Transplant Hepatologist in Australia and carried out postgraduate research at the Institute of Hepatology, UCH. He took up his current position in 2002 and has developed a major clinical and research interest in viral hepatitis, serving as Chief Investigator or Principal Investigator on more than forty clinical trials of novel hepatitis therapies. He is currently heavily engaged in developing policy for ensuring access and pathways into care for difficult to reach populations including prisoners and people who inject drugs, and looking at the health economics of treating HCV.
He is a Fellow of the Royal College of Physicians, and has served on committees of the British Association for the Study of the Liver, British HIV Association and NICE. He is former Chair of the London Joint Working Group on HCV in PWIDs, and of the British Viral Hepatitis Group. He is currently Deputy Chair of the HepC Coalition and HCV-ODN Lead for West London. He has published more than fifty papers in peer-reviewed journals, has written several textbook chapters, two medical novels and is a regular speaker at national and international liver meetings.
Disclosures
Dr Ashley Brown has received grants/research support from Gilead and has participated in sponsored speaker bureaus for Abbvie, Gilead, and MSD. He has also received honoraria/consultation fees from Abbvie, Gilead and MSD.