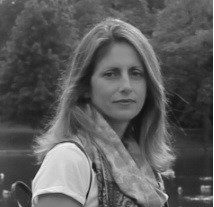 National and Kapodistrian University of Athens
Athens, Greece
Biography
Vana Sypsa is Assistant Professor of Epidemiology and Preventive Medicine in the Department of Hygiene, Epidemiology and Medical Statistics of Athens University Medical School in Greece.
Her research interests include the epidemiology and mathematical modelling of hepatitis C, HIV and other infectious diseases. She has led interventions concerning HIV and HCV infection among people who inject drugs and prisoners.
She is Vice-President of the Executive Committee of the International Society for Clinical Biostatistics, alternate member of the Board of Directors of the Hellenic Centre for Disease Control and Prevention, member of the Advisory Group for the National Viral Hepatitis Action Plan in Greece and member of the Advisory Board of Polaris Observatory for viral hepatitis.
Disclosures
Receipt of grants/research supports: Gilead, AbbVie
Receipt of honoraria or consultation fees: Gilead, AbbVie, Janssen