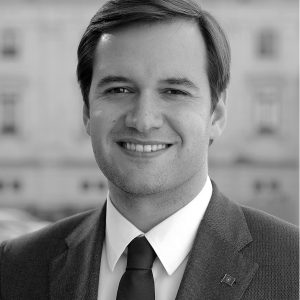 Portuguese National Parliament
Lisbon, Portugal
Biography
Dr Ricardo Baptista-Leite is a Medical Doctor, Member of the Portuguese National Parliament (Health and Foreign Affairs Committees) and National Spokesperson for Health of Social Democratic Party.
Prior to his election as an MP, he was a practising physician for 7 years, including a 5-year infectious diseases residency and an internship at WHO. He has also worked for over a decade in health information technologies.
Under the auspices of UNAIDS, Dr Baptista Leite is the Founding President of 'UNITE', a global platform of parliamentarians committed to ending HIV/AIDS, viral hepatitis and other infectious diseases as global health threats by 2030. He was awarded the title 'HCV Change Maker' by The Economist in 2016 in recognition of his leadership in the field of hepatitis C.
Dr Baptista-Leite is also Head of Public Health at Católica University of Portugal, Coordinator of Sustainable Healthcare at NOVA Information Management School and Guest Lecturer at NOVA Medical School. He was also former Deputy Mayor of Cascais (2015-2017) where he was responsible for local health strategy, employment policies and international relations.
He is the founder of 'CREATING HEALTH – Research and Innovation Funding' (http://creatinghealth.ics.lisboa.ucp.pt) and co-founder of the 'Estoril Conferences' (www.estorilconferences.com). Dr Baptista Leite is also the primary author of the book "Citizenship for Health".
Disclosures
Nothing to disclose.