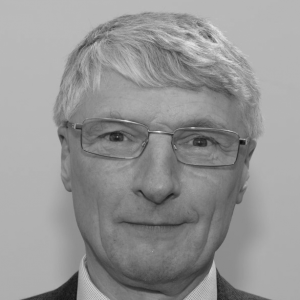 Professor of Hepatology, Queen Mary's University of London & Consultant, Bart's Health NHS Trust
London, UK
Biography
Professor Graham Foster is the Professor of Hepatology at Queen Mary's, University of London, and a consultant at Barts Health in East London. He trained in Medicine at Oxford and London Universities in the 1980s, going on to complete a PhD in Molecular Biology in 1992.
Professor Foster has a long-standing interest in the management of chronic viral hepatitis. In addition to developing clinical guidelines for the treatment of chronic hepatitis C, he leads a national study investigating community screening for viral hepatitis and supervises a laboratory research programme investigating novel replication models for hepatitis C.
He is the Editor of The Journal of Viral Hepatitis and has published widely in the field of viral liver disease. He is a past President of BASL and BVHG and the national NHSE clinic lead for hepatitis C elimination.
Disclosures
Received grants/research support from AbbVie, Gilead, Merck.
Received honoraria or consultation fees received from AbbiVe, Gilead, GSK, Merck.
Participated in AbbiVe, Gilead, Merck sponsored speaker's bureau.
Stock shareholder for GSK.
National Clinical Lead for HCV at NHSE.